Weight Loss for the Mind.
True freedom is not another diet.  Real freedom does not include, weighing, measuring, or calorie counting.   Genuine freedom, with permanent and lasting weight loss, means re-setting your set point.  It means, getting back to the way things are meant to be, and changing your relationship to food back to the way it was.
Then you'll be really free, not partially free, and not free for a short while, but truly free.  True freedom begins in the mind. It's impossible to solve a problem using the same kind of thinking that created it.  Until your thinking changes, you are destined to carry on losing weight and regaining it, over and over again.
The Lose Weight – Feel Great program has all the tools you'll require, to make the changes you'll need, to get you back to the way you were born to be.  When your head's in the right place, weight loss is easy.
If that sounds good to you, read on.
It's not surprising how so many people are overweight.  There is a war on obesity and the war only makes things worse.  That's because, the war, is being conducted mainly, on the physical level.  People attempt to starve their bodies into submission, using deprivation and willpower.
In the long term, that simply doesn't work.  Change has to begin in the mind before permanent change can happen in the body.  Until that happens, you are destined to carry on losing weight and regaining it, over and over again.
You are a creature of habits and the part of you that is in charge of your body, the subconscious mind, is programed to behave in certain ways.  You may have been born with a perfect eating program but, over the years, you've replaced it with a less than perfect eating program.  Your less than perfect eating program is different to every other less than perfect eating pattern, it's individual to you.
You only have to repeat behaviour between 7 and 12 times for it to become a habit.  Then, the subconscious part of you will continue to repeat the behaviour you've established, over and over, for years, or for life.  It will continue to do what you've programed it to do, because it has no idea that the programming you gave it is no longer wanted or needed.  As far as it's concerned, it's what you wanted; after all you are the one who's in charge.
Let's face it you've messed it up but…
Are you sick and tired of trying to lose weight and getting nowhere?
Imagine how it would feel to get your life back. Take the first step to your freedom today
Contact me to find out how I can help you… it's free
Yes, Please Help Me Now
The Solution: Weight Loss for the Mind
Changing your mind will change your life, your shape, your size your body and your destiny but that might be easier said than done.  You've probably being trying to do that for what seems like an age, getting nowhere fast.  Not knowing how your mind becomes mentally programed, how it uses its programming and how to change the programs you no longer desire, you could struggle on forever and never achieve any kind of permanent success.
The human mind is so powerful, use it correctly and you have a marvellous ally.  Use it incorrectly and it can be your worst enemy.  That's why it could be time to admit that your best efforts have come to nothing and put yourself in the hands of experts.
The weight loss program, Lose Weight – Feel Great, has been developed over the last decade.  It's been tried and tested with people, the length and breadth of Britain, with great results.   I also work with people all over the world via telephone and using an on-line platform called Zoom.  Zoom is similar to Skype, yet more stable.  Follow this link to contact me and find out how you can work with me to achieve your freedom. Contact me.
``Autosuggestion is an instrument which you have to learn how to use, just like any other instrument. An excellent gun in inexperienced hands gives wretched results."
This weight loss program has been produced with you in mind.  The ultimate aim is to set you free from the modern day epidemic of overeating and overindulgence that creates so much happiness.  Yes, we can have it all, but it hasn't made us happy.  If you've had enough of the diet industry and enough of the struggle it's time to wake up and find a better way of doing things.  Let's face it, what you've been doing doesn't work, if it did you'd already be back at your natural slim state, yet you keep on doing it, expecting a different result.  You won't achieve your dream by dieting, You'll only do it by changing your mind, by thinking differently, and by changing your focus.  That's what this program is designed to do, because you do need help, in the beginning.  So let a weight loss expert hold your hand and lead you and guide you into a new way of being, so you can ultimately be free, forever; to live your life as it was intended to be lived.  You deserve it!
Weight loss products
lovingly produced with you in mind.
Decide what suits you best:
In Person
For those who live locally to and can travel to Chichester for therapy sessions. This is also available for groups* and group sessions can be arranged for in your own home.
Online in a Virtual Therapy Room
Similar to Skype, the professional platform of Zoom allows face to face contact from any location in the world at a time that suits you. Also available for groups*.
Downloadable Audio Programmes
These programmes are currently being developed for you to download all the audio files and documentation to give you access to the most amazing way of changing everything and being happy.
Start the Program Now!
*group therapies are not available for gastric band hypnosis
"For the first time ever I went to the supermarket and walked straight past the cakes and biscuits. It was fantastic, it's never happened before, and it was so easy just like you said."
Jill
Barnham, West Sussex
"Everything is going very well. You have made a difference to my life x I have been using EFT to keep my emotions under control. It's an amazing technique."
Kay
Bognor Regis, West Sussex
"Thank you so much for adding value to my life, what I have learned from you is working for me like a miracle.... It is a miracle!"
David
West Lothian, Scotland
"My biggest 'mind bender' is looking at the portions and thinking 'how is that really going to make me full?' but it does! Still yet to finish a whole meal…still Affirming every time I drive anywhere…"
Annie
Peacehaven, East Sussex
"Just to let you know that I lost 1 stone in the time from starting my sessions with you on 24th March and weighing myself on 30th April - about 6 weeks. I am delighted. Thanks for your help. I am keeping up the good work."
Helen
Horndean, Hampshire
"Thanks Christine for a very good session! It is great not feeling guilty about food and just enjoying what I eat. I don't feel greedy now and easily feel I have had enough. Amazing really! I really appreciate your support during my brain reprogramming!"
Marie
Horsham, West Sussex
"I've already lost almost all of the excess weight I put on over the past 2 weeks - one lb to go!! Isn't that great? What a good start to this programme."
Advice, Information & News
What is the best way to lose weight? Do you know the best way to lose weight?  I expect, like the majority of people, you could name a dozen, or more,...
How to Get Slim Fast The easiest way to get slim fast is to change the focus of your thinking. Stop trying to fight the problem, fighting it only makes it...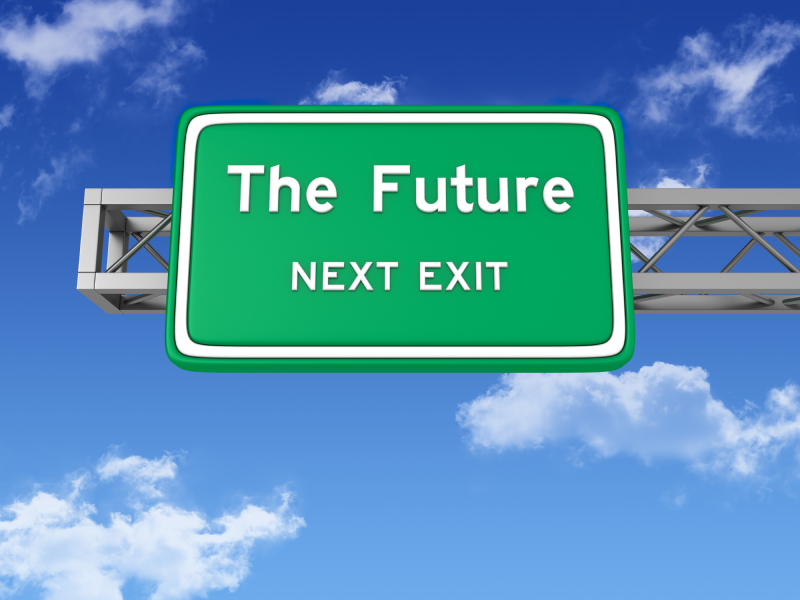 Inner Talk Creates Outer Circumstances Inner talk creates the world you live in and you talk to yourself all day long.  You could no more stop talking to yourself than you...
Lose Weight, Feel Great
with Making Positive Changes
Christine Wesson of Making Positive Changes offers effective solutions to your problems. Working from the Chichester Hypnosis Clinic where she sees clients individually, Christine also works with clients nationwide and worldwide. Using an on-line meeting room means that clients can access therapy wherever they are. You'll be amazed at the difference hypnotherapy can make to your life. Our base in Chichester means we are easily accessed from the whole of West Sussex, Hampshire and East Sussex. Christine is also available two days a week in the heart of Chichester at Luckes; seeing clients individually and running groups evenings and weekends. Lose Weight Feel Great is one of the services Christine offers under the umbrella of her company Making Positive Changes. To find out more about the services Making Positive Changes offers, click here.