'The Only Way' to Lose Weight.
True freedom is not another diet. Real freedom does not include, weighing, measuring, or calorie counting. If that sounds too good to be true, it's only because you have been programmed into believing that losing weight is hard. This belief is so insidious that the majority of the world's population has bought into it, yet it isn't true. Letting go of excess weight can be easy and it can also be enjoyable.
Who wouldn't be happy to both watch and feel the pounds falling away week on week? That could be you too; imagine it! Imagine being free from the hold food 'seems' to have on you. I say 'seems' because in actual fact food has no hold over you at all, as you will find out when you join the program, 'The Only Way'™.
Joining the program means you can be free forever, and this is no idle promise. I make it because, after using hypnotherapy to help people to lose weight for years, I finally realised that there was only one way to get slim and stay there and, this way was easy painless and successful. Once I full understood the process I created a program around it, and it's called 'The Only Way'™.
This new program is not 'a' way to lose weight, let's face it there are millions of ways of losing weight being advertised, all of them claiming success, and I am not dismissing them at all. In fact, understanding 'The Only Way'™ makes sense of why the craziest of diets can, and often do, work, because it's nothing to do with the diet. I discovered that everyone, everywhere, at any time, who has successfully lost weight, had been using a 'formula.' It's true that they would also have been on a diet but alongside their diet they were following the formula.
If you have ever been on a successful diet in the past, you were using the formula, but you just didn't realise it was the formula that was doing the trick, you thought it was the diet. Then because you didn't understand what was actually behind your weight loss; you found they couldn't repeat it at a later date. What actually happened was, you didn't understand the formula, and it is a formula, so you couldn't repeat it. You couldn't repeat it because you didn't even know you were using it in the first place, and yet it's so easy to do once
you understand that it is a formula, and once you have access to the formula you can do it too.
Are you sick and tired of trying to lose weight and getting nowhere?
Imagine how it would feel to get your life back. Take the first step to your freedom today
Contact me to find out how I can help you… it's free
Yes, Please Help Me Now
The Struggle is Over: 'The Only Way to Lose Weight'™
Changing your mind will change your life, your shape, your size your body and your destiny but that might be easier said than done.  You've probably being trying to do that for what seems like an age, getting nowhere fast.  Not knowing how your mind becomes mentally programed, how it uses its programming and how to change the programs you no longer desire, you could struggle on forever and never achieve any kind of permanent success.
The human mind is so powerful, use it correctly and you have a marvellous ally.  Use it incorrectly and it can be your worst enemy.  That's why it could be time to admit that your best efforts have come to nothing and put yourself in the hands of experts.
The weight loss program, 'The Only Way to Lose Weight'™ was developed after I had a sudden realisation that every succesful dieter had, no matter what diet they were following, been using a particular formula.  Once I understood what the formula was I searched to find out if anyone else had discovered it.  Having been a weight loss coach for years I'd read many, many, books on weight loss and no-one had mentioned this formula before.
I put it to the test with myself and my clients, and of course, being 'the Only Way' anyone has ever lost weight ever, it worked.  It is not a diet, although it is quite obvious you will eat less food than you did before.  However, your weight loss will be achieved without struggle, and this time when you achieve your goal you will have the ability to stay there forever.  No more ups and downs, no more yo-yo dieting; imagine that.
Also. losing weight will no just affect your body and size, it will have a ripple effect, changing so many parts of your life.  The techniques you will learn and the tools you'll be given will help you to achieve success in any other parts of life.  I work with people all over the world via Zoom.  Follow this link to contact me and find out how you can work with me to achieve your freedom. Contact me.
``Autosuggestion is an instrument which you have to learn how to use, just like any other instrument. An excellent gun in inexperienced hands gives wretched results."
This weight loss program has been produced with you in mind.  The ultimate aim is to set you free from the modern day epidemic of overeating and overindulgence that creates so much happiness.  Yes, we can have it all, but it hasn't made us happy.  If you've had enough of the diet industry and enough of the struggle it's time to wake up and find a better way of doing things.  Let's face it, what you've been doing doesn't work, if it did you'd already be back at your natural slim state, yet you keep on doing it, expecting a different result.  You won't achieve your dream by dieting, You'll only do it by changing your mind, by thinking differently, and by changing your focus.  That's what this program is designed to do, because you do need help, in the beginning.  So let a weight loss expert hold your hand and lead you and guide you into a new way of being, so you can ultimately be free, forever; to live your life as it was intended to be lived.  You deserve it!
Weight loss products
lovingly produced with you in mind.
Decide what suits you best:
In Person
For those who live locally to and can travel to Chichester for therapy sessions. This is also available for groups* and group sessions can be arranged for in your own home.
Online in a Virtual Therapy Room
Similar to Skype, the professional platform of Zoom allows face to face contact from any location in the world at a time that suits you. Also available for groups*.
Downloadable Audio Programmes
These programmes are currently being developed for you to download all the audio files and documentation to give you access to the most amazing way of changing everything and being happy.
Start the Program Now!
"For the first time ever I went to the supermarket and walked straight past the cakes and biscuits. It was fantastic, it's never happened before, and it was so easy just like you said."
Jill
Barnham, West Sussex
"Everything is going very well. You have made a difference to my life x I have been using EFT to keep my emotions under control. It's an amazing technique."
Kay
Bognor Regis, West Sussex
"Thank you so much for adding value to my life, what I have learned from you is working for me like a miracle.... It is a miracle!"
David
West Lothian, Scotland
"My biggest 'mind bender' is looking at the portions and thinking 'how is that really going to make me full?' but it does! Still yet to finish a whole meal…still Affirming every time I drive anywhere…"
Annie
Peacehaven, East Sussex
"Just to let you know that I lost 1 stone in the time from starting my sessions with you on 24th March and weighing myself on 30th April - about 6 weeks. I am delighted. Thanks for your help. I am keeping up the good work."
Helen
Horndean, Hampshire
"Thanks Christine for a very good session! It is great not feeling guilty about food and just enjoying what I eat. I don't feel greedy now and easily feel I have had enough. Amazing really! I really appreciate your support during my brain reprogramming!"
Marie
Horsham, West Sussex
"I've already lost almost all of the excess weight I put on over the past 2 weeks - one lb to go!! Isn't that great? What a good start to this programme."
Advice, Information & News
What is the best way to lose weight? Do you know the best way to lose weight?  I expect, like the majority of people, you could name a dozen, or more,...
How to Get Slim Fast The easiest way to get slim fast is to change the focus of your thinking. Stop trying to fight the problem, fighting it only makes it...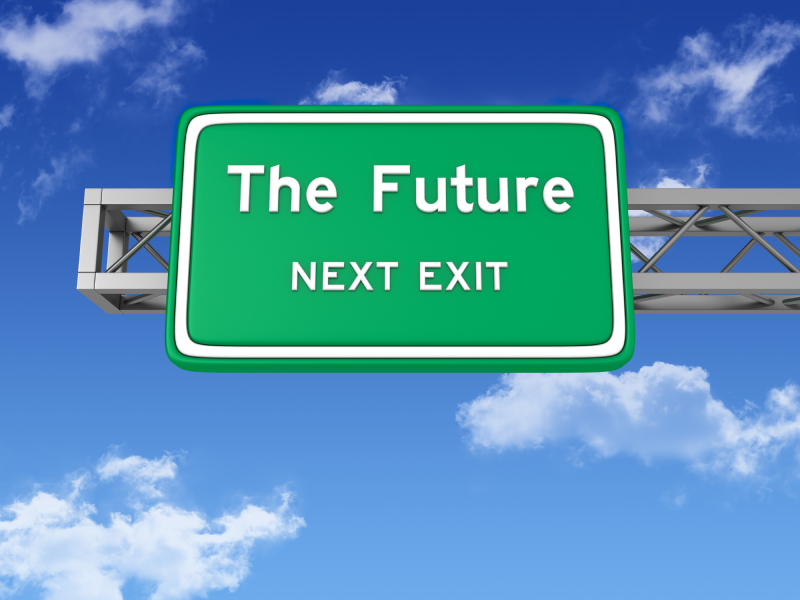 Inner Talk Creates Outer Circumstances Inner talk creates the world you live in and you talk to yourself all day long.  You could no more stop talking to yourself than you...
Lose Weight, Feel Great
with Making Positive Changes
Christine Wesson of Making Positive Changes offers effective solutions to your problems. Working from the Chichester Hypnosis Clinic where she sees clients individually, Christine also works with clients nationwide and worldwide. Using an on-line meeting room means that clients can access therapy wherever they are. You'll be amazed at the difference hypnotherapy can make to your life. Our base in Chichester means we are easily accessed from the whole of West Sussex, Hampshire and East Sussex. Christine is also available two days a week in the heart of Chichester at Luckes; seeing clients individually and running groups evenings and weekends. Lose Weight Feel Great is one of the services Christine offers under the umbrella of her company Making Positive Changes. To find out more about the services Making Positive Changes offers, click here.